Welcome to Keen Print.
What can we help you with?

Print & Design
We specialise in digital/litho & large format printing including booklets/brochures, posters & banners, signage, tickets, and much more.  We print everything from business cards for everyday use to invitations and signage for special occasions and everything in between. No matter how small your company size or for personal printing, we are here to help.

Embroidery
Create a professional look with custom embroidered workwear for your business, team, or event.  We offer some great pack offers on our most popular range of quality workwear jackets, fleeces, and hoodies.  We can personalise t-shirts for groups/parties/events or if you're just looking for a one of a kind gift for him, her, baby or just for fun! 

Signage
At Keen Print our signage is printed to the highest quality to promote your business or event in vivid colours with a large range of materials to choose from.  Our products are durable and portable for both indoor & outdoor use with a solution for every event and display space. Customise your signs to suit your brand and effectively advertise your message.  
Keen Print is a Roscommon based printing company in the printing industry since 1995.  We specialize in digital, litho & large format printing producing high-quality work at affordable prices. Using state of the art machinery & with over 20 years of experience in the print and design industry we are here to help you. We offer a fast, reliable, and friendly service with speedy delivery.  Our team of designers is here to help you create your own customised design and can help talk you through your options. Get in touch with us today.
Whether you're looking for printed t-shirts, embroidered polos shirts, personalised hoodies, or more, shop our huge range of products from well-known brands including Fruit of The Loom, Result, and Regatta Professional to name but a few.  We've got you covered with affordable, top-quality clothing which can be delivered directly to you.  We've also made it easier for you with our great value pack offers combining some of our most popular items.  
€

49,00 –

€

299,00 Vat of 23% will apply.

5 @ €49 + Vat
10 @ €79 + Vat
20 @ €149 + Vat
50 @ €299 + Vat
€

49,00 –

€

299,00 Vat of 23% will apply.

5 @ €49 + Vat
10 @ €79 + Vat
20 @ €149 + Vat
50 @ €299 + Vat
We supply and personalise promotional products, branded merchandise & corporate gifting experts. You name it, we brand it!
Branded gifts and promotional giveaways are an invaluable method of promoting your branding and contact information.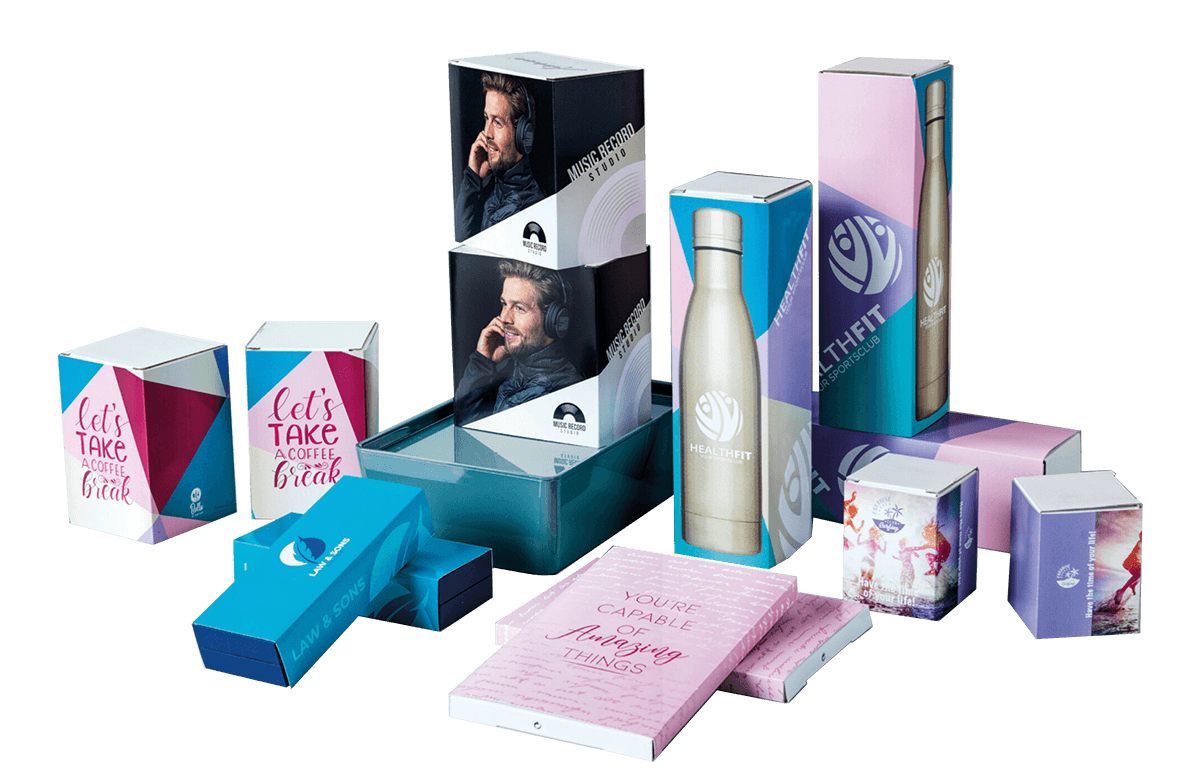 The nature of our business means many of our printing jobs can be last-minute but since beginning this partnership with Keen Print, I cannot fault the prompt and friendly service that Emmet and his team have provided Hodson Bay Hotel. Very efficient in delivering on any task within any time frame.

Following on from work done for my office, I have been able to wholeheartedly recommend Emmet to other businesses that I deal with. They have required brochures, booklets, flyers, or business cards, sometimes at very short notice. Emmet designs, prints, and presents to perfection.






Subscribe to our newsletter and get the latest news for our products and services.
View our latest product packs that we offer and chose the right one for your company and get a free logo embroidered on the products.